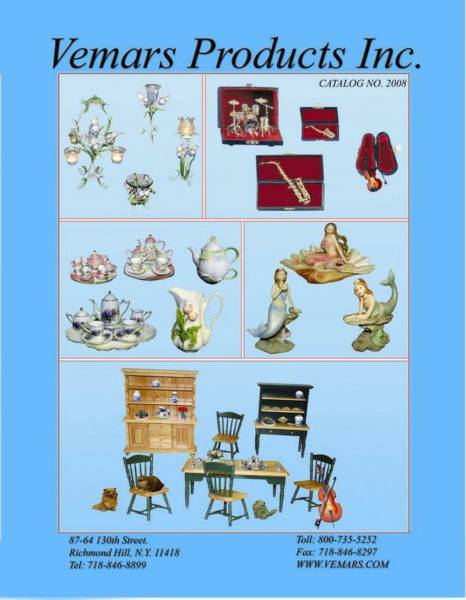 Welcome to Vemars Products. 
We are a wholesale gift company, specializing in Miniature Tea Sets, Miniature Instruments, Dollhouse Furniture's, and a variety of poly-resin gifts.

We have over 20 years of experience and excellence in providing our retail stores with a variety of gift choices.

Please contact us if you have any questions. 

Thanks for stopping by.

Vemars Products Inc., 87-64 130th Street,  Richmond Hill, NY 11418


Tel: 1-800-735-5252     Fax: 718-846-8297